Brother Bobby Eads
Pastor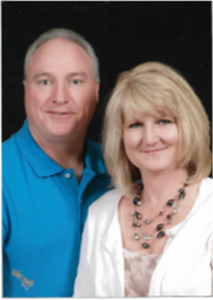 Brother Bobby is a graduate of the University of Alabama and the New Orleans Baptist Theological Seminary.
He is married to Susie (Owens) Eads who is an accountant and a professional photographer—and a fervent prayer warrior!  They have two children – Nathan and Kelsey.  Nathan works for a defense contractor and Kelsey is married to Austin Weathers, who is a youth minister.
Brother Bobby served in full-time ministry for 18 years as Pastor of First Baptist Church in Hazel Green, AL.  In April 2013, he retired from full-time ministry…or so he thought!  God had other plans for him when HE called Brother Bobby to New Market Baptist Church in February of 2017.
In addition to pastoring at New Market Baptist Church,  Brother Bobby also ministers as a Hospice Chaplain in the Madison County area.
In his "spare" time, Brother Bobby enjoys Alabama football, camping, fishing and running.  His favorite verse is Matthew 6:33, "But seek first His kingdom and His righteousness and all these things will be given to you as well."
Wells Johnston
Music Director
Wells became interested in music as a teenager when his father sang in a quarter for many years.  After becoming a member of New Market Baptist Church in 1970, he was asked to lead the congregation in music.  He agreed to do so, and has served in the music ministry of the church since that time.  His favorite songs are "Because He Lives" and "I Believe in a Hill Called Mount Calvary".
Jamie Reese

Youth Director
Carl Fears
Pianist