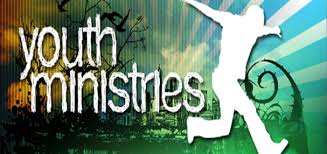 Youth Today. Disciples Tomorrow.
Youth meet on Wednesdays at 6:00 p.m.
Wednesday Night Bible Study is designed specifically for students in grades 7-12.  Bible Study begins at 6:00 p.m. at the Education Annex located behind the Church.  We provide a safe place and environment that is accepting and filled with love for one another. We believe that in a small group setting it is more effective and fun when we surround ourselves with friends and peers who have the same passion for wanting to know Christ.
On a typical Wednesday Night Bible Study, we begin with a brief fellowship and occasionally we provide snacks or small meals.  We then get started with a prayer time for any needs that a student may express and follow with an age-appropriate lesson from God's word.  We strive to teach students that the Bible is trustworthy, and they can find the answers to situations they may experience in life.  Our ultimate goal is to show them that God's way is the best way, God loves them and so does New Market Baptist Church! We encourage students to come to Bible study with their Bible. Using their own Bible gets them familiar with it and ultimately makes it more comfortable for them to study daily.  Of course, we have Bibles on hand and gladly allow for students to use them!
In Matthew 28:18-20, Jesus stresses the importance of making disciples.  We commit to this generation of students to ignite their passion for Christ, anchor them in Christ and show them that they can live with joy in Christ alone. We stress that God has a good and perfect plan and purpose for their lives! We challenge them to live for Christ with all their heart and to share the love of Christ.  We encourage them to go out into the world and create life-changing relationships with non-believers and winning them to Christ!
Do as God does. After all, you are His dear children.  Let love be your guide. Christ loved us and offered His life for us as a sacrifice that pleases God. Ephesians 5: 1-2